Exclusive Villa in Natural Park of Llevant
Fecha: 23 June, 2016
This villa located in Natural Park of Llevant is traditional Majorcan style and rural with stone elements. This Majorcan house features a great isolated location that provides absolute privacy to its guests.
Rural state
This house state is close to Artà. Its location is ideal near Northen beaches, just some km away of Yatch Club of Sant Pere and some of the best golf clubs in the island.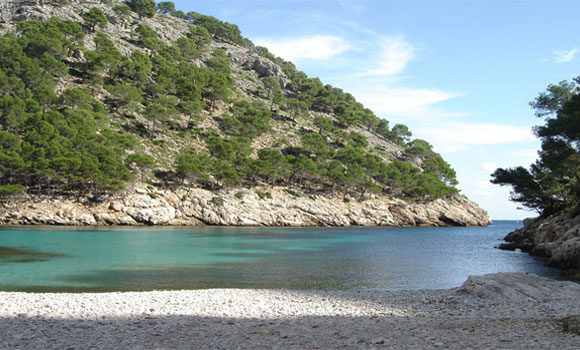 This house state has 70 hectares and features olives groves and vineyards, with its own wine production. Its beautiful outdoor porch is suitable for making the most of the impresive outdooors, as well as the swimming pool.
The villa
The villa has an area of 350m. The house has 5 rooms and 5 bathrooms and capacity for 10 persons. The guests can enjoy the swimming pool and garden. This villa includes a daily maid service three times a week and private parking.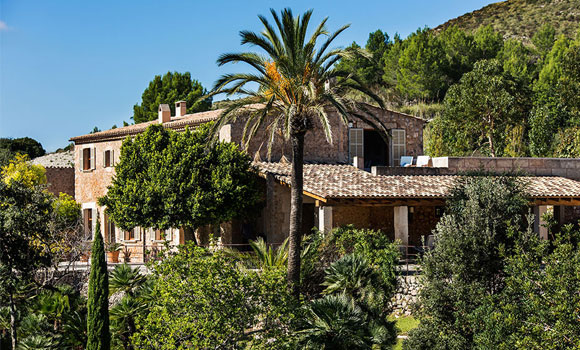 What to do in the area?
Visit the Natural Park of Llevant. The park was created in 2001. The park has a varied landscape (mountain, beaches and cliff).
The situation of the house state is very good, it is located in the town of Artà. The guests staying in this house may go to:
– Artà: situated in a valley, the hill of San Salvador. This town has numerous prehistoric monuments. Roman domination also left its traces and, during the Muslim period the district was called Yartân, which has evolved to present name. The history of Mallorca has conditioned the urban and architectural layout of the village. We can observe this combination of tradition and history with modernity through the streets of Artà.
– Colònia de Sant Pere: this small population, it's origins in the 19th century. A group of families moved to a place for dedicated to agriculture and fishing. Some traces are left from this agricultural past.
In this town you can enjoy the beaches: Cala Torta, Caloscamps, Es Matzoc, Sa Font Celada, Es Caló, S'Arenalet d'Albarca, Cala Mitjana and Sa Canova.
And Artà, as the rest of Mallorca, featrures and diverse gastronomy.
Exclusiver
Back to -> Exclusiver Magazine