Villa in Menorca: luxury, art and history on an island dream
Fecha: 5 October, 2016
In the exclusive luxury property market, are attractive villas located on beaches and paradisiacal places, but we should not forget the properties with great artistic and historical value. This is the case of this exceptional villa in Menorca.
It is located on the southern coast of the island of Menorca, the villa has a lot history. It was built in 1530 with stone and "marés".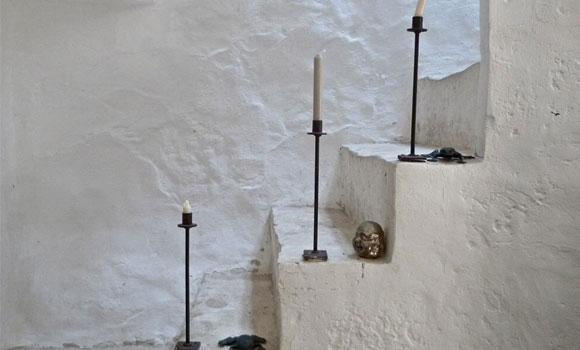 The  decoration of the villa goes hand in hand with the owner, mixing antique furniture with contemporary art, pictures of artits with paintings from 1800, antique French linens of Suzani and killims from Afghanistan with Menorca furniture. There is a collection of antique crystal bottles, a Modern Art collection (Tapies, Rapetti, Guzzoni di San Nicola) and a collection of contemporary art books. The terrace is decorated with iron French furniture and Mallorca fabric.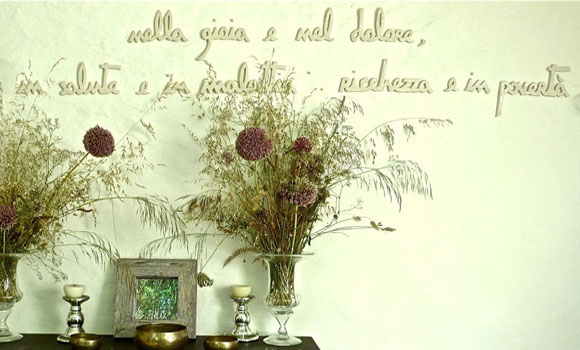 Inside the property there are two more buildings, of samller dimensions, with capacity for two people each of them: Hermitage of San Nicolás and Villa of Marqués de Soroa.
The main house is divided into two floors, where the rooms are distributed, the living room, the kitchen and the pantry, like the library and a nice porch with access to a courtyard garden decorated with and old stone fountain.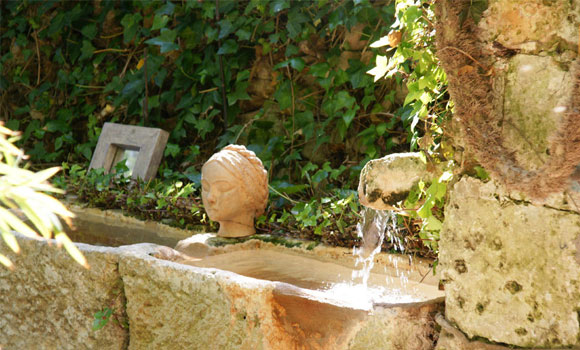 In the outside there is a beautiful swimming pool and balconies with views to the sea to enjoy the Menorca magic nights. Chill out area to relax, barbecue, outside kitchen, football field, ecological vegetable garden and private parking.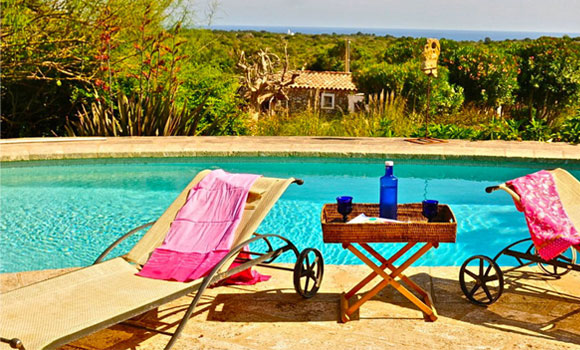 The villa is well – connected both to southern beaches with turquoise and crystalline waters.  You arrive in a short time the capital of the island, Mahón, on a tour of the old city and where you can see buildings that reflect their history, or simply enjoy a stroll trough its natural harbor.
Here you have this link with more details of the house.
Exclusiver
Back to -> Exclusiver Magazine